Upcoming Events for 2018
Click Here to register for our events.

2019 Big Event Application: Signup TODAY to for your booth space in our 2019 Big Event. Booth spaces are filling quickly. Visit our Big Event tab at the top, to see the new layout for our 2019 show!
Christmas Outreach Program:

Our association will be teaming up with Putnam County Department of Family & Children Services (

DFCS

) again this year to help families in need at Christmas. Last year

LOABA

members provided gifts to 146 children throughout the county.

DFCS

coordinates the screening process to make sure we are helping families who are genuinely needy. They also provide us with the children's ages and wish lists which helps make the program simple. We also would like to reach out to all of our member families who may have a need this holiday season, if you know of anyone in your organization, please contact us to fill out an application

.

There are two ways you can get involved with our Christmas Outreach. You can donate money or purchase gifts for a child or family. DFCS has requested that the gifts not be wrapped this year, but the donation of wrapping paper is appreciated. Expect to spend around $100 per child. If you want to donate money, simply send a check made payable to LOABA with "Charitable Contributions" in the memo and send it to the association office at 1041 Village Park Drive Suite 102 Greensboro, GA 30642. Please send your check no later December 1st so that I have time to coordinate getting the gifts purchased. If you want to buy gifts, please follow the directions below. You can place the unwrapped gifts in a large bag with the child's name on it and drop them off at the LOABA office by December 11th.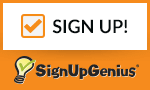 Monthly Membership Meeting- December 04, 2018- 12pm-

On Tuesday December 4th, Gutter Solutions will be sponsoring the Lake Oconee Area Builders Association's Monthly Membership Meeting. More information to follow. Please click on the picture below for more information or visit our Facebook page or read our monthly Newsletter. you MUST RSVP by Friday November 2nd. Click Here to RSVP
Upcoming Education for 2018 (CEU Hours)
Please click here to complete our standing RSVP Form. By completing this contract you agree to pay LOABA $10 per attendee per monthly membership meeting. You will be invoiced each month for the attendees listed.
Mission Statement
LOABA Mission Statement: The Lake Oconee Area Builders Association (LOABA), a local trade organization, is dedicated to the betterment of the local construction industry and works to serve our members, consumers and the community through education and public service. As the voice of the Lake Oconee construction industry, we are committed to offering opportunities for our membership to improve their ability to conduct business with integrity.
Congratulations 2018 Fran Faxon Scholarship Recipients
| | | |
| --- | --- | --- |
| Savannah Camp | Ravi Hudson | Bethany Phillips |
| Lindsey Carrington | William Jones | Jessica Pierson |
| Matthew Dent | Evan Jones | Breanna Price |
| Trenton Dewick | James Jones | Paul Schwindler |
| William Dutton | Tanna McPherson | Alexis Smith |
| Wylder Everett | Andrew Mitchell | Caroline Smith |
| Tomas Ferrer | Tyler Morris | Natalie Smith |
| John Fowler | Abbiegail Neese | Laura Wade |
| Caroline Griffith | Ty Nelson | Taylor Young |
Please visit www.HBAG.org/lewis-cenker-scholarship for a full application and information.