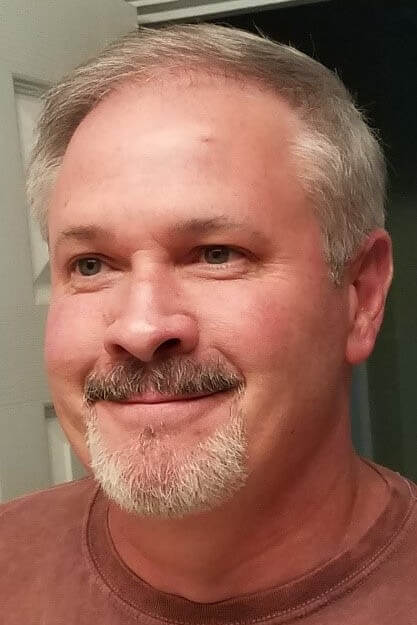 PRESIDENT/STATE DIRECTOR
Derrick Lyle has been involved with building and remodeling going on 30 years. He graduated from Oconee Co. High School in 1984 and began studying drafting at Athens Technical College while working full time with an "old school" builder. In 1987 he joined the United States Marine Corps and obtained the rank of Sergeant while serving his country.
Then, in 1991 he started Lyle Construction. He began with additions & remodeling which led to custom home building. He has enjoyed success with new home construction while also doing light commercial work for the Hilton Hotel Corporation. In 2018 he joined Camden Homes as a builder of luxury custom homes. As a licensed contractor and member of the Lake Oconee Builders Association he has served the past two years on the board as a builder director.
In 2021 he will serve on the Executive Board as Treasurer/Secretary and looks forward to serving with a positive attitude while learning from the experience of others within the association.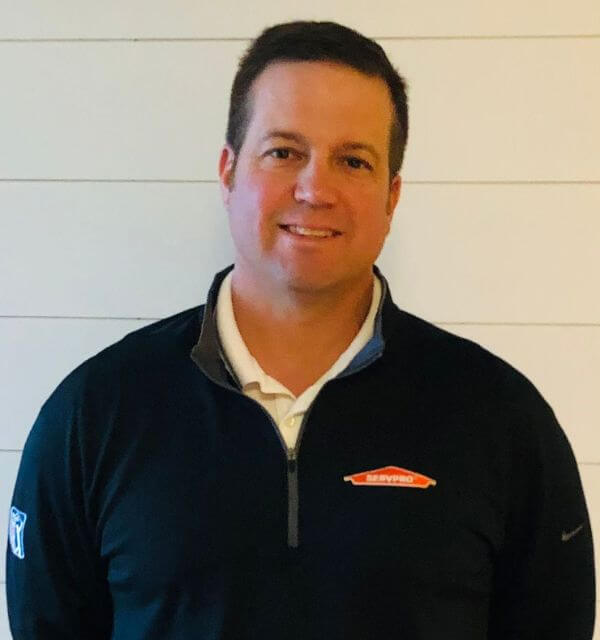 VICE PRESIDENT
Jason Latimer is co-owner of SERVPRO of Baldwin, Putnam and Jones Counties and SERVPRO of Monroe, Madison & Monticello.
Jason has been in the insurance restoration business for the past 16 years.  Over the last 11 years as owner of SERVPRO, Jason has overseen hundreds of Water, Fire and Mold damage restoration projects in the lake area.  His staff is capable of handling any size disaster from start to finish.
Jason graduated from Georgia College in May 1997 with a BBA in General Business.
Jason lives in Milledgeville on Lake Sinclair with his wife Jody and their 3 children, Brayden (17), Addie (13) and Brooks (13).  Jody is a high school Spanish teacher for the last 23 years at John Milledge Academy, where their 3 children also attend.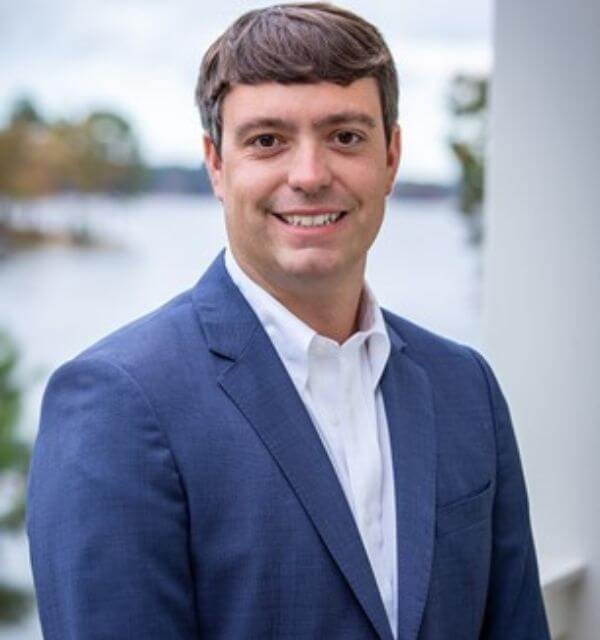 TREASURER/SECRETARY
Brandon is the Co-Owner of Landmark Construction and Development. Landmark specializes in the design, development and construction of commercial projects. Their projects primarily include Hospitality, Multi-family, Class A Office Space, Medical, Industrial, Worship and Recreational facilities.
Brandon has over 11 years of experience in commercial construction. He has completed 70+ commercial projects, 1,800,000+ SF, spanning the entire East coast and as far West as Texas.  He is the current non-restricted license holder for Landmark Construction and Development.
Brandon has lived in Greene County for the last 6 years with his wife Emily and two daughters, Finley and Molly. Brandon and his family love calling the Lake Oconee area home.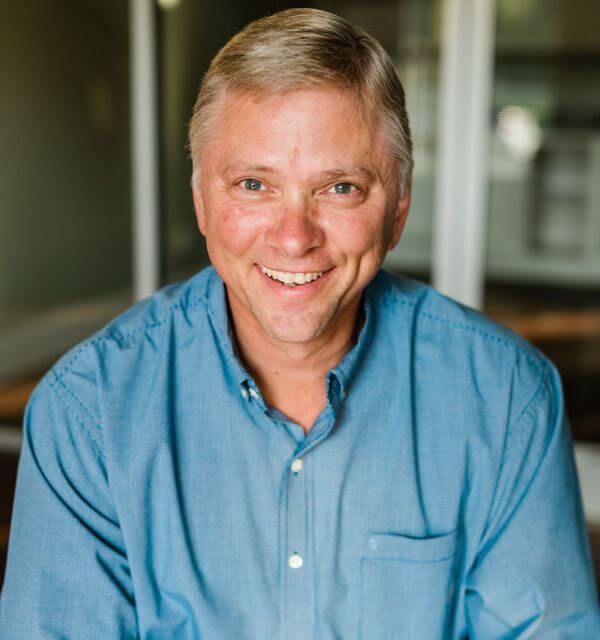 PAST PRESIDENT/2023 BIG EVENT CHAIRMAN
By being active in the industry, Tim is able to function as a bridge between the building trades and the financial services arena. This provides him with the unique viewpoint to help small business owners put solutions in place addressing some of the hot button issues that they wrestle with – including attracting and retaining the best labor force and incorporating all of their assets into an impactful retirement plan.
In 2020, Tim's financial planning firm, BluePrint Financial Strategies, partnered with subject matter experts to create an incredible one stop shop for all of your life planning needs. The "Keystone Professional Group" currently includes specialists in Estate Planning, Medicare, Home / Auto / Small Business Insurance, Life & Long-Term Care Insurance, Mortgage Lending along with comprehensive Financial Planning.  They expect to add a CPA and others as we enter the new year.
Tim and his wife Lisa have enjoyed the Lake Oconee area since 2003. They have two daughters that are proud graduates of UGA.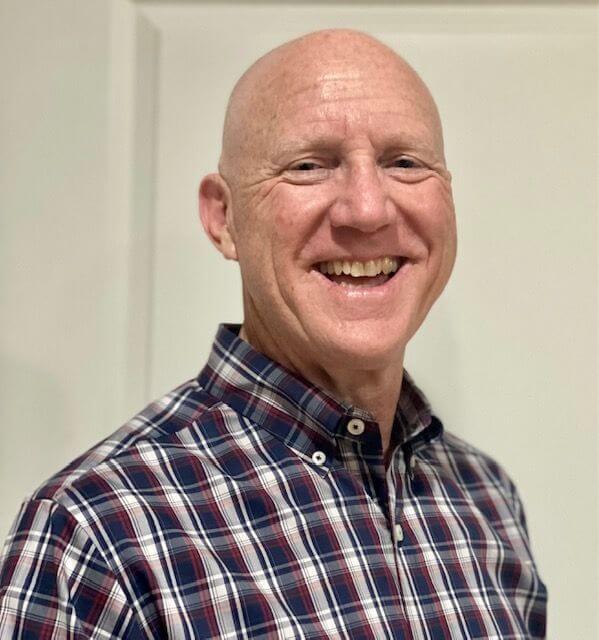 ASSOCIATE VICE-PRESIDENT
Patrick (Pat) Kozma moved to the Greensboro community in the fall of 2019 with his wife Portia of 33 years. They have a 22 year old daughter, Peyton. Pat is the construction manager for Habitat for Humanity working on their new development in Union Point. Pat comes to Habitat with 29 years in the residential building products having a knowledge in products such as windows, vinyl siding, gutters and masonry products.
Pat is a member of Lake Oconee Church where he leads a weekly small group. In his spare time Pat enjoys competing in triathlons, golfing and deer hunting.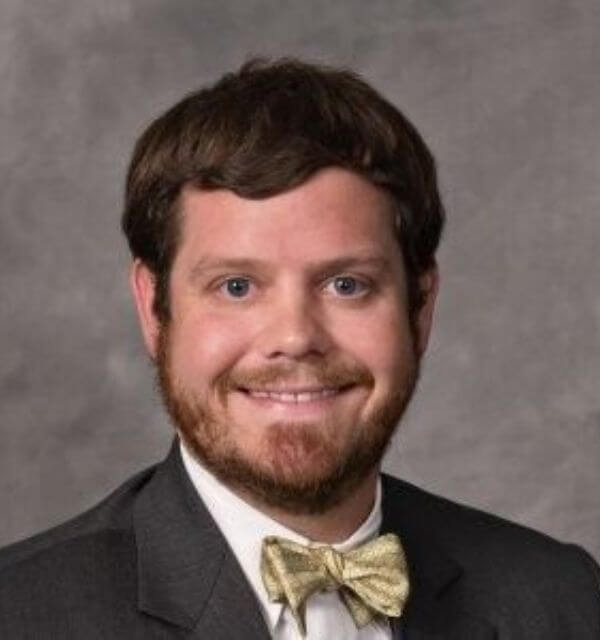 BUILDER DIRECTOR (2022 & 2023)
Jep brings over 16 years of construction experience to his partnership in the lake area design and construction firm, Dreambuilt. He was born and raised in Columbus Georgia in a family passionate about design and architecture. It was this exposure to the industry that led Jep to pursue a degree in construction management from Georgia Southern where he met his beautiful wife and local dentist Shelly Pound. Upon graduation, Jep went to work for Brasfield & Gorrie. He was involved in multiple business sectors before ending his commercial construction career in the Medical and Senior Living Division.
Jep moved to the area in 2012 to build the St. Mary's Good Samaritan Hospital and has since completed projects in and around the lake area to include Morgan Medical Center, Cuscowilla's new clubhouse, Richland Pointe restaurant and wellness center and several projects for Reynolds Lake Oconee. He is happy to call Greensboro home for himself, Shelly and their children Eva (5) and Bo (2). With his transition to residential construction Jep continues to work on bettering the lake area and the lives of his clients through thoughtful custom construction.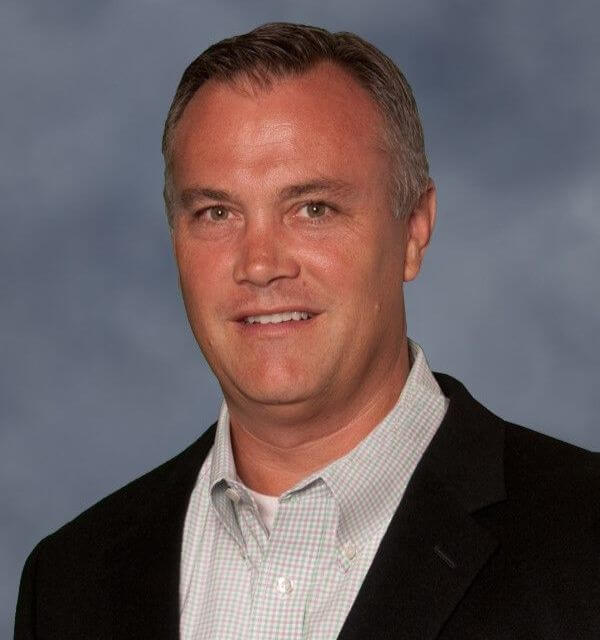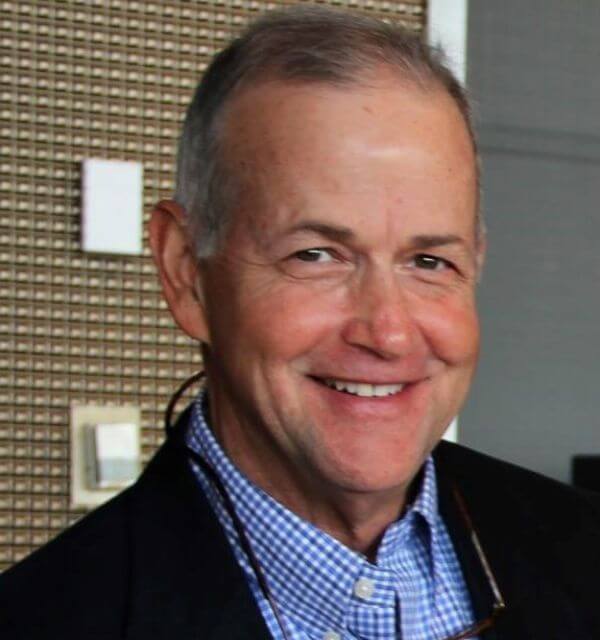 BUILDER DIRECTOR (2022 & 2023)
Dan Jones is co-owner with brother Bobby Jones of Jones & Jones Premier Builders, Inc.
Dan has been involved in construction for 30+ years in various fields ranging from apartment developments, restaurants and other light commercial projects to luxury custom homes.
Jones & Jones was incorporated in 2000 and excels in the quality custom home market, but also does large and small remodeling, as well as light commercial projects. Jones & Jones won the 2010 Builder of the Year award for homes over 7,000 square feet, as well as Lake Oconee Living Magazine's Builder of the Year for 2010 and 2011. Jones & Jones was also awarded the first ever HBAG BEAM Award in 2012 for its commitment to the local building industry.
Dan graduated from Georgia Tech with a B.S. in Building Construction in 1987 and received an MBA in Finance and Real Estate from Wharton Business School in 1996.
Dan lives in Madison with his wife, Reevee and their two sons – Bobby (23) and Denham (22).  Reevee teaches 2nd grade at Morgan County Primary School.  He has served in numerous positions within the MMBA and is looking forward to continuing his efforts within the LOABA.
BUILDER DIRECTOR (2022 & 2023)
A native of Greensboro, GA, Daniel A. Jones has been designing and building homes and commercial buildings around Lake Oconee since the lake was formed. After graduating from the University of Georgia with a degree in Landscape Architecture, Daniel returned to the lake area in 1980 after working as a land planner and landscape contractor on Hilton Head Island.
Daniel is a registered Landscape Architect and holds a Residential and Light Commercial builder license.
He is a past president of the Lake Oconee Area Builders Association and, in 2009 and 2010, received Remodel Builder of the Year awards from this association. He has also served as president of the Greene County Chamber of Commerce.
Daniel and his wife Martha have four children and nine grandchildren.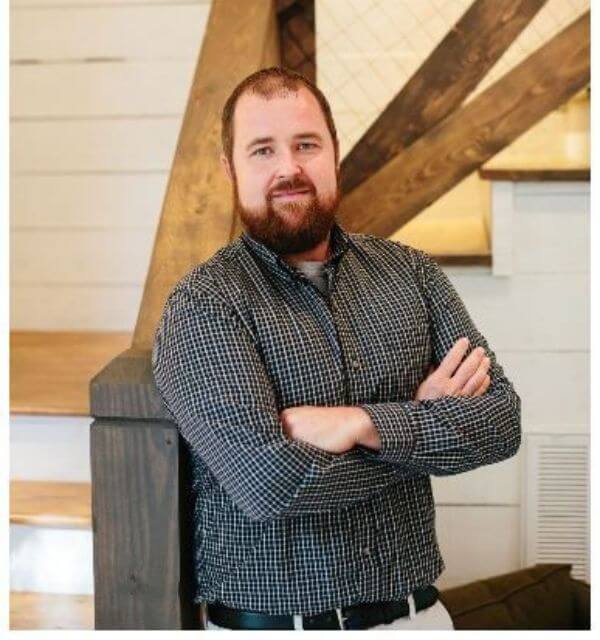 BUILDER DIRECTOR (2023)
Jason is the Co-Owner of Evergreen Homes & Development. Evergreen is a custom home building company with more than 20 years' experience in construction that specializes in building new luxury homes at Lake Oconee. Evergreen approaches each project with an unwavering commitment to building quality homes for the enjoyment of our clients.
Jason attended Georgia Southern University where he received a Bachelor of Business Management degree, with emphasis in entrepreneurship. First working as a project manager for a commercial construction company before entering the world of residential construction here at the lake community. Jason is a lifetime resident of Putnam County and lives on a family farm in Putnam County with his wife Megan, and two children, Jase (8), and Charlotte (6).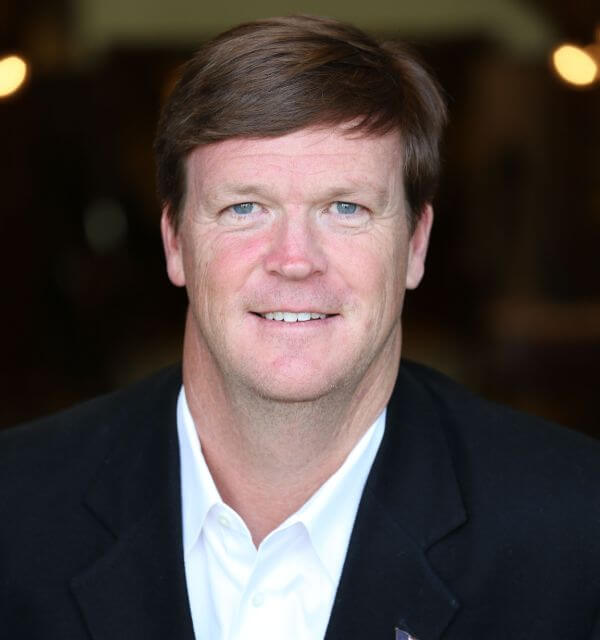 ASSOCIATE DIRECTOR (2022 & 2023)
Jim Strickland serves as Market President for BankSouth's Greene County offices.  He has been working at BankSouth since 2011 with the majority of those years spent in builder finance.  Jim was born and raised in Greene County where his roots run deep with his family's long history tied to the Lake Country.  Jim graduated from Georgia Tech with a degree in Industrial Management in 1997.  He graduated from The Barrett School of Banking in Memphis, Tn. and currently serves on their Banking School Board.
Jim also serves as a board member of Greene County Chamber of Commerce, NorthEast Ga. Public Safety Training Center, as well as the Lake Oconee Area Builders Association.  Jim lives in Madison with his wife, Ellen and their four children, Carolyn (19), Mary Cate (17), Davis (15) and Amanda (13) who attend Morgan County Middle and High School.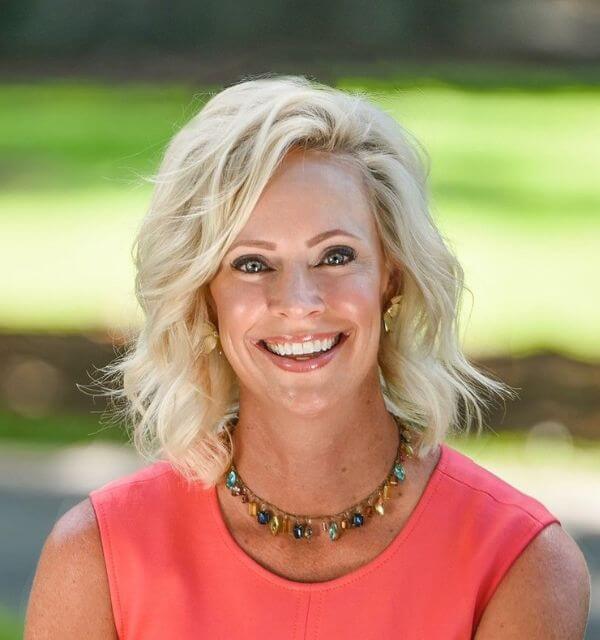 ASSOCIATE DIRECTOR
Susan had been involved in her husband's property investment business for 18 years, but when they moved to Greensboro in 2019, she was ready for a new challenge. Susan joined the team at Artisan Custom Closets, where she loves being a part of the design process and spending time in the field with builders and their clients. As a Senior Design Consultant, Susan's projects range from multi-structure new construction to condo remodels, giving her the enjoyment of working through all kinds of design needs and interests.
After graduating from Purdue, Susan married Jeff and joined him in his hometown of Shelbyville, IN. When Jeff became able to work remotely, they relocated to Greensboro with their two daughters. Caroline is a student at UGA, and Willa is a student at Georgia Tech.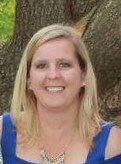 MEMBERSHIP CHAIRMAN/CHARITABLE CONTRIBUTIONS CHAIRMAN
Christy Kimbrough is with Oconee Comfort Insulation has been in the construction industry for more than 20 years. She has been an active member of the Builders Association for many years including serving as Association Vice President as well as the following committees Membership, Blood Drive, Charitable Contributions, The Big Event and Golf Tournament committees. She was recognized as the Associate of the Year for the LOABA for 2009.  Christy and her husband Robert are lifelong residents of Greene County.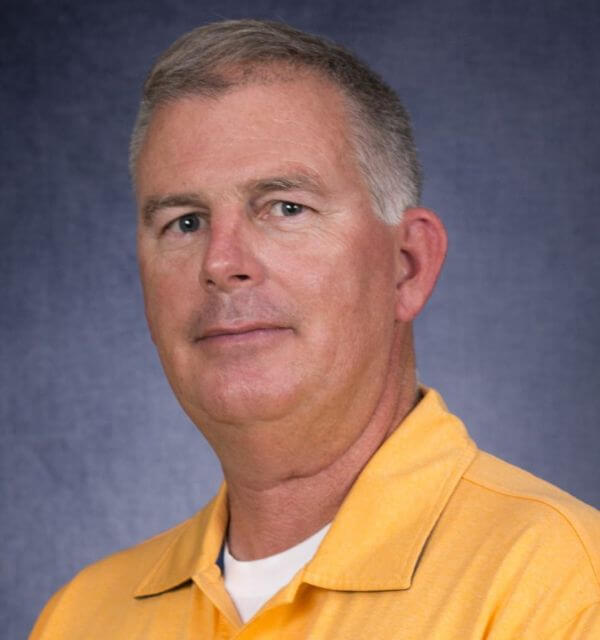 BPAC TRUSTEE
Alan Deariso was reared in McDuffie County (Thomson), GA and is a 1989 graduate of Georgia Tech.  He is Vice-President of Fowler-Flemister Concrete, where he spends most of his time focused on quality control and making sure customers get a product that meets their needs.  He is a past chairman of the Georgia Ready-Mixed Concrete Association. He is married to the lovely and gracious Diane Hooper Deariso of Inverness, FL. They have two grown children, Foster and Jesse.  Alan enjoys a good maduro paired with a fine pale ale, reading, music, and long walks on the beach.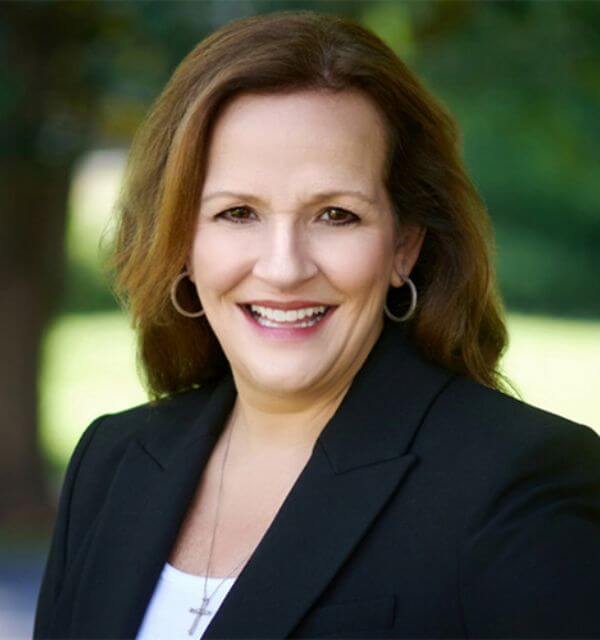 LAKE VEGAS CHAIRMAN
Kelli Fowler is a Senior Mortgage Banker for BankSouth Mortgage. Kelli moved to Georgia in 1994 after graduating from college and has since called it her home. She has been a resident of Lake Oconee for 19 years with her husband, Jerry. Kelli has over 20 years of mortgage experience and prides herself on her commitment to her business and her community.
Kelli returns to LOABA as Lake Vegas Chairman for 2023. Kelli previously served on the LOABA Board for 6 years as Marketing Chairman and volunteered on the Big Event Committee for nine years. In addition to her service with LOABA, she is an affiliate member of the Lake Country Board of Realtors serving as their Programs & Events Chairman for her 16th consecutive year.
Kelli is looking forward to this new role, serving on the board and networking with other industry leaders and sharing with others the value LOABA brings to their members and the community.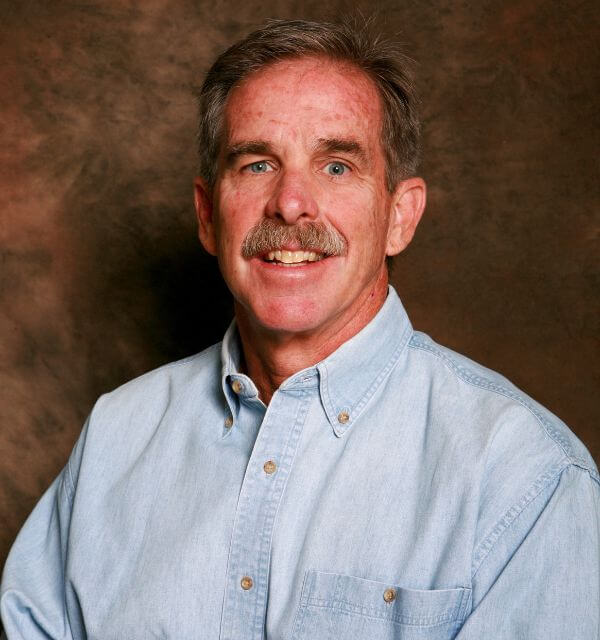 GOLF TOURNAMENT
Rick Buechler has been building custom homes for over 35 years.
He began his building career in Columbus, Ohio, where, for 15 years, he was General Manager and Senior Executive Vice President of a homebuilding company.  He was involved in the development, marketing, construction and sales of custom homes in 32 communities throughout central Ohio, building over 7000 homes during this time.
This experience led Rick, along with his wife Kim, to start Rick Buechler Custom Homes at Lake Oconee.  They are celebrating their 21st year here at the lake. Together, they have built over 300 homes within Reynolds Plantation and share a commitment to build the best – in quality, craftsmanship and style.
Rick is looking forward to his involvement on the board of the Lake Oconee Area Builder's Association and believes that the association is an excellent partner for education, communication and networking for all in the building industry around Lake Oconee.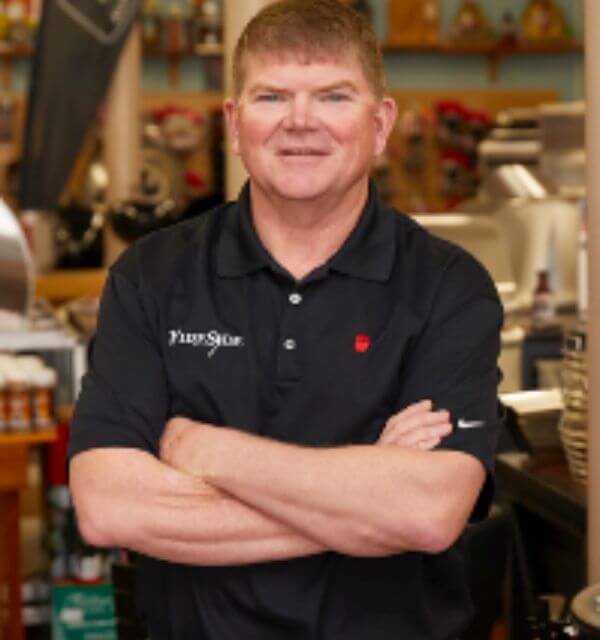 SPORTING CLAY
Greig has been in the Outdoor Cooking business since 2007 and an enthusiast for over 30 years.  He has established himself as an expert in the safe construction, installation and appliances for the outside of the home.  Greig and his business Fireside have extensive experience with gas logs, fire pits, outdoor fireplaces, outdoor kitchens, and all outdoor appliances.  His retail store in Augusta, GA displays multiple outdoor kitchens, gas logs, outdoor heaters and all the most popular cooking tools along with stand-alone grills and a lot more. Fireside offers cooking classes that always strive to offer the customer betters ways to use what they already own and a strong desire for people to walk away with new ideas and knowledge they can use to enjoy the outdoor cooking experience even more.  Fireside has seen the completion of over 3,000 outdoor kitchens and taught over 130 cooking classes using the products it sells.  Fireside designs, sells and builds outdoor kitchens enjoying a strong working relationship with builders that desire access to a larger product line and CAD services for these projects.
Greig and his wife Katherine "Kat" have enjoyed the Lake Oconee area since 2007.  They have lived in the area for about 11 years part-time while residing full-time in nearby Augusta, GA.
Having been a member of the Lake Oconee Area Builder's Association 2010 Greig wanted to become a more involved member looking to meet people in the area and expand his network of friends and customers while working to see the association become an even bigger success.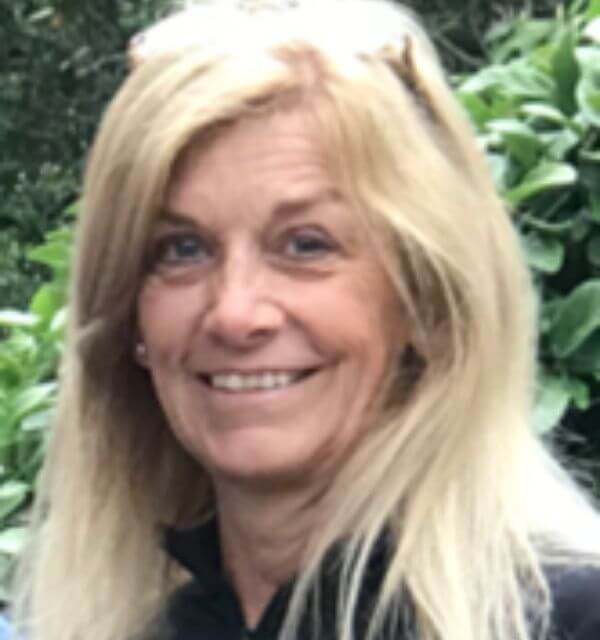 WORKFORCE DEVELOPMENT
Stephanie is with Metro Water Filter in Homebuilder Sales.  She has been in the construction industry for 18 years.  Stephanie began her career in the construction industry with her Dad, Dick Kreusch, a custom homebuilder in the Lake Oconee area.  She spent eight of those years on the construction side and is in her 11th year with Metro Water Filter.  She has been involved with LOABA all of those years, serving as Vice President, President along with leading or assisting many committees of the association.
Stephanie's position of Work Force Development for LOABA is one she enjoys as she exposes students to future career possibilities in the construction industry.  She volunteers with Atlas, has served as a CASA and leads a local Bible study.
Stephanie and Mike live in the Lake Oconee area.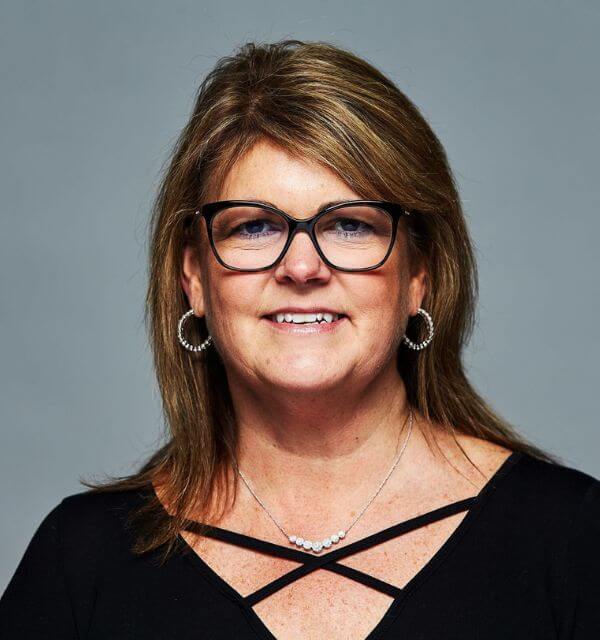 BLOOD DRIVE CHAIRMAN
Julie Wade is co-owner of Oconee Cabinets with her husband Ray. Oconee Cabinets was established in January of 1987 by her father and specializes in providing custom and manufactured cabinetry of all types to the lake area. They are committed to excellence in craftsmanship and customer service with a reputation of integrity, honesty and open communication with local builders and their clients for more than 35 years.
Julie graduated Magna Cum Laude from Georgia College in 1990 with a Bachelor of Business Administration degree in Marketing.  She began her career at Reynolds Plantation as the Marketing Assistant then worked for Personna Medical, Wellington Leisure Products, Apple South and Century 21 gaining valuable experience in various fields.  Julie joined the family business in 2001 after being involved in construction and real estate for more than 20 years.
Ray has been with the business for 30+ years after serving in the United States Navy. He oversees the daily operations of the shop. They have one daughter Laura who is a Pharmacist at Grady Hospital in Atlanta. They proudly reside in Putnam County and are committed to supporting the community and its continued growth.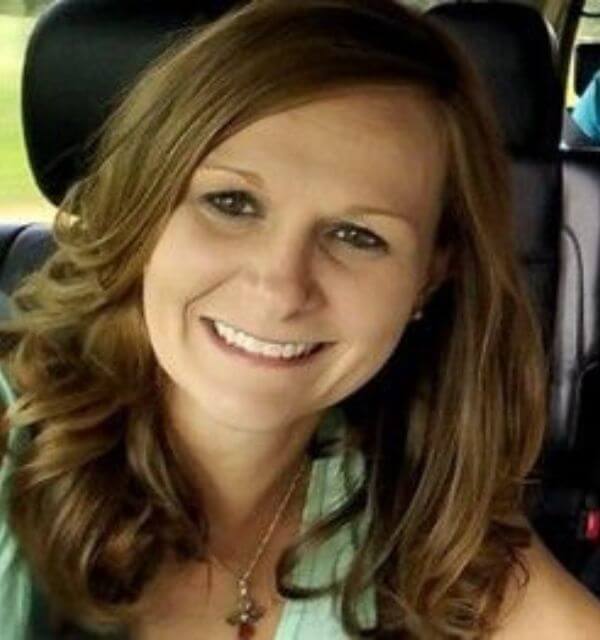 EXECUTIVE OFFICER
Wendy Daniel has been employed by LOABA since April 2006. Wendy and her husband Derrick reside in Greene County with their children Delaney, Abby, Hayden and Ellie. Wendy holds a Bachelor of Science Degree in Business Management with a Minor in Marketing from Georgia College & State University. As the EO, her main objective is to provide value to every member of LOABA through promoting, supporting, and educating members.