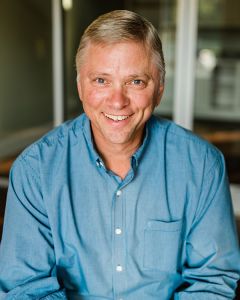 PRESIDENT/STATE DIRECTOR
BIG EVENT CHAIRMAN
By being active in the industry, Tim is able to function as a bridge between the building trades and the financial services arena. This provides him with the unique viewpoint to help small business owners put solutions in place addressing some of the hot button issues that they wrestle with – including attracting and retaining the best labor force and incorporating all of their assets into an impactful retirement plan.
In 2020, Tim's financial planning firm, BluePrint Financial Strategies, partnered with subject matter experts to create an incredible one stop shop for all of your life planning needs. The "Keystone Professional Group" currently includes specialists in Estate Planning, Medicare, Home / Auto / Small Business Insurance, Life & Long-Term Care Insurance, Mortgage Lending along with comprehensive Financial Planning.  They expect to add a CPA and others as we enter the new year.
Tim and his wife Lisa have enjoyed the Lake Oconee area since 2003. They have two daughters that are proud graduates of UGA.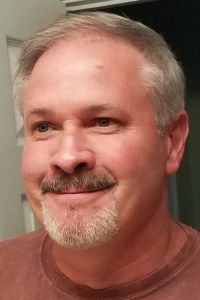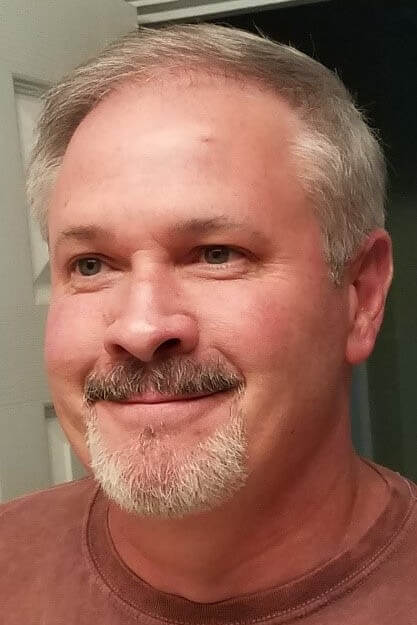 VICE PRESIDENT
Derrick Lyle has been involved with building and remodeling going on 30 years. He graduated from Oconee Co. High School in 1984 and began studying drafting at Athens Technical College while working full time with an "old school" builder. In 1987 he joined the United States Marine Corps and obtained the rank of Sergeant while serving his country.
Then, in 1991 he started Lyle Construction. He began with additions & remodeling which led to custom home building. He has enjoyed success with new home construction while also doing light commercial work for the Hilton Hotel Corporation. In 2018 he joined Camden Homes as a builder of luxury custom homes. As a licensed contractor and member of the Lake Oconee Builders Association he has served the past two years on the board as a builder director.
In 2021 he will serve on the Executive Board as Treasurer/Secretary and looks forward to serving with a positive attitude while learning from the experience of others within the association.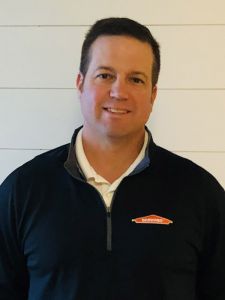 TREASURER/SECRETARY
Jason Latimer is co-owner of SERVPRO of Baldwin, Putnam and Jones Counties and SERVPRO of Monroe, Madison & Monticello.
Jason has been in the insurance restoration business for the past 16 years.  Over the last 11 years as owner of SERVPRO, Jason has overseen hundreds of Water, Fire and Mold damage restoration projects in the lake area.  His staff is capable of handling any size disaster from start to finish.
Jason graduated from Georgia College in May 1997 with a BBA in General Business.
Jason lives in Milledgeville on Lake Sinclair with his wife Jody and their 3 children, Brayden (17), Addie (13) and Brooks (13).  Jody is a high school Spanish teacher for the last 23 years at John Milledge Academy, where their 3 children also attend.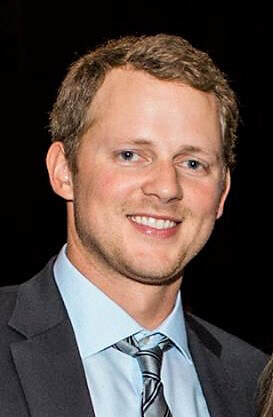 PAST PRESIDENT
Mitchell is the project manager for Daniel A. Jones, Inc, officially joining his father's business in 2008. Growing up, he spent many summers on his father's job sites at Lake Oconee, working on whichever crew needed an extra pair of hands. He learned the construction business this way and decided to make it a career following a brief stint in the insurance business after college.
He played one year of college basketball at Marymount University in Arlington, Virginia, before returning home to Athens to finish school and cheer on the Dawgs at UGA. Graduating with a BBA in Finance, Mitchell followed his first job offer to Atlanta, and within a year, realized that a suit and the city traffic weren't for him. Back to Lake Oconee.
Mitchell now resides in Reynolds with his wife, Carlyn, and their two sons, Ford and Walt. They are looking forward to raising their family in the Lake Oconee area.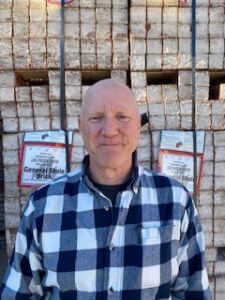 ASSOCIATE VICE-PRESIDENT (1 YEAR)
Patrick Kozma traded in the Salt Life for Lake Life and moved to Greensboro in October 2019 as the sales manager for J & J Brick and Materials Lake Oconee location. Pat has 30 years in the residential construction industry with the last 21 years in the masonry sales area. J and J Brick's showroom and warehouse is located in Eatonton and is a supplier of 5+ different lines of clay brick, thin brick, clay and concrete pavers, cultured stone, concrete block, Isokern fireplaces to name a few products.
Pat is excited to continue his involvement with the local home builder's industry. Prior to moving to the lake, he was a board member with the Northwest Florida Home Builders Association for 12 years and he served on several committee's such as work-force housing and governmental affairs and volunteered his time to community events.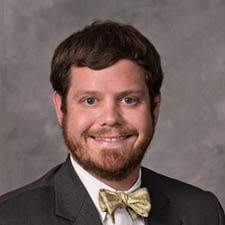 BUILDER DIRECTOR (2022 & 2023)
Jep brings over 16 years of construction experience to his partnership in the lake area design and construction firm, Dreambuilt. He was born and raised in Columbus Georgia in a family passionate about design and architecture. It was this exposure to the industry that led Jep to pursue a degree in construction management from Georgia Southern where he met his beautiful wife and local dentist Shelly Pound. Upon graduation, Jep went to work for Brasfield & Gorrie. He was involved in multiple business sectors before ending his commercial construction career in the Medical and Senior Living Division.
Jep moved to the area in 2012 to build the St. Mary's Good Samaritan Hospital and has since completed projects in and around the lake area to include Morgan Medical Center, Cuscowilla's new clubhouse, Richland Pointe restaurant and wellness center and several projects for Reynolds Lake Oconee. He is happy to call Greensboro home for himself, Shelly and their children Eva (5) and Bo (2). With his transition to residential construction Jep continues to work on bettering the lake area and the lives of his clients through thoughtful custom construction.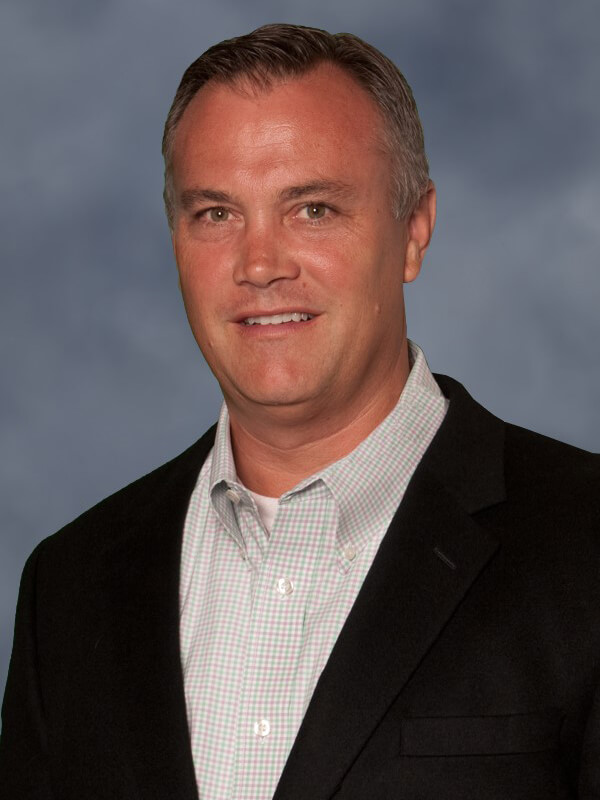 BUILDER DIRECTOR (2022 & 2023)
Dan Jones is co-owner with brother Bobby Jones of Jones & Jones Premier Builders, Inc.
Dan has been involved in construction for 30+ years in various fields ranging from apartment developments, restaurants and other light commercial projects to luxury custom homes.
Jones & Jones was incorporated in 2000 and excels in the quality custom home market, but also does large and small remodeling, as well as light commercial projects. Jones & Jones won the 2010 Builder of the Year award for homes over 7,000 square feet, as well as Lake Oconee Living Magazine's Builder of the Year for 2010 and 2011. Jones & Jones was also awarded the first ever HBAG BEAM Award in 2012 for its commitment to the local building industry.
Dan graduated from Georgia Tech with a B.S. in Building Construction in 1987 and received an MBA in Finance and Real Estate from Wharton Business School in 1996.
Dan lives in Madison with his wife, Reevee and their two sons – Bobby (23) and Denham (22).  Reevee teaches 2nd grade at Morgan County Primary School.  He has served in numerous positions within the MMBA and is looking forward to continuing his efforts within the LOABA.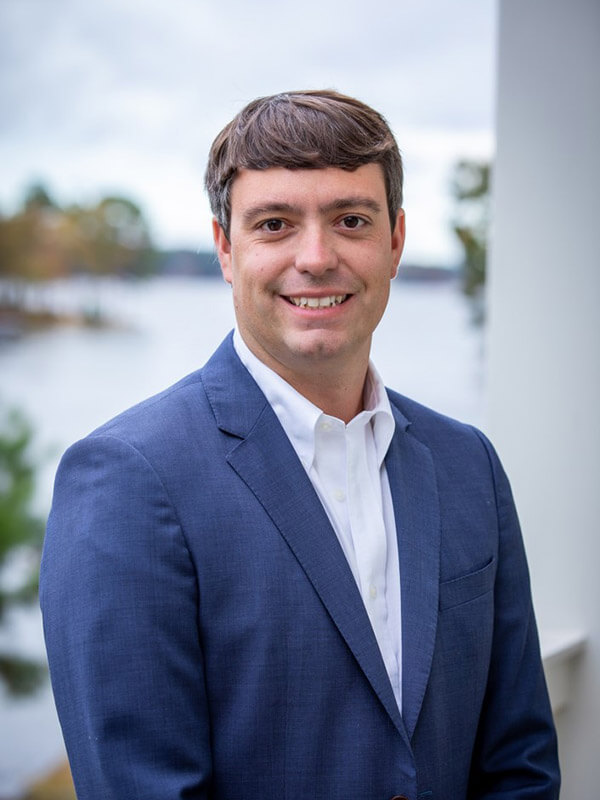 BUILDER DIRECTOR (2021 & 2022)
Brandon is the Co-Owner of Landmark Construction and Development. Landmark specializes in the design, development and construction of commercial projects. Their projects primarily include Hospitality, Multi-family, Class A Office Space, Medical, Industrial, Worship and Recreational facilities.
Brandon has over 11 years of experience in commercial construction. He has completed 70+ commercial projects, 1,800,000+ SF, spanning the entire East coast and as far West as Texas.  He is the current non-restricted license holder for Landmark Construction and Development.
Brandon has lived in Greene County for the last 6 years with his wife Emily and two daughters, Finley and Molly. Brandon and his family love calling the Lake Oconee area home.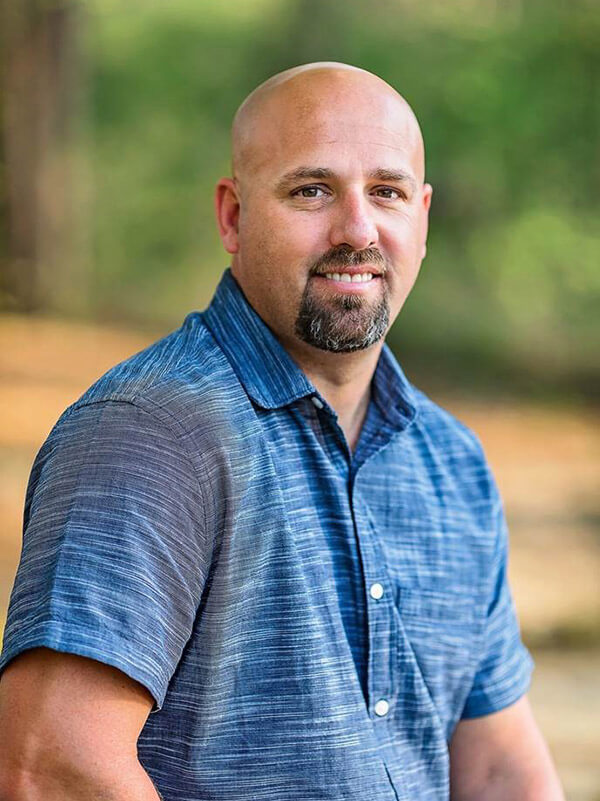 BUILDER DIRECTOR (2021 & 2022)
Adam Jones, founder of Lake Haven Homes, is a 2nd generation homebuilder with over 20 years of homebuilding and entrepreneurial experience.  Adam works closely with design professionals, architects and craftsmen to build homes that will provide personal enjoyment and excellent investment value.
Building on family values and pride in his work, all of his models carry the names of his immediate family members.  The Adam, The Laura, The Talon & The Brantley plans represent the people he loves most.  All of his homes not only carry his name, they carry his experience and values.
The technical aspects of building are natural for Adam.  He has built a reputation of integrity, quality, customer service & appreciation.  Serving as previous construction manager, customer service representative, quality compliance and ultimately President of his family's homebuilding company, Adam knows what it takes to deliver quality and satisfaction.
Adam is a State Certified Building Contractor who is bonded and insured as a homebuilder, a member of the National Homebuilders Association.  Always looking for innovation, Adam annually attends National Homebuilding Shows and conventions to stay on top of latest technology and products.
In addition to homebuilding, Adam is experienced in luxury townhomes, commercial shopping centers, apartment complexes and self-storage construction as well as an owner operator of a land development company.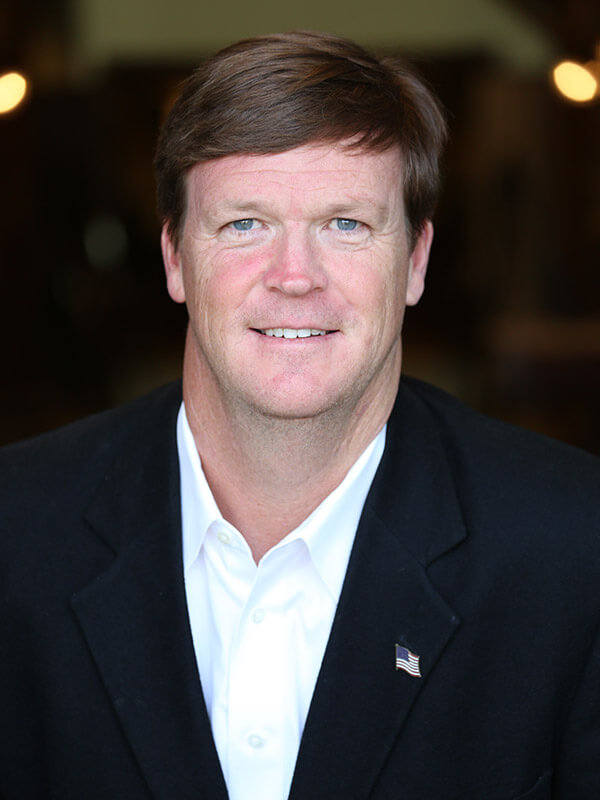 ASSOCIATE DIRECTOR (2022 & 2023)
Jim Strickland serves as Market President for BankSouth's Greene County offices.  He has been working at BankSouth since 2011 with the majority of those years spent in builder finance.  Jim was born and raised in Greene County where his roots run deep with his family's long history tied to the Lake Country.
Jim graduated from Georgia Tech with a degree in Industrial Management in 1997.  He graduated from The Barrett School of Banking in Memphis, Tn. and currently serves on their Banking School Board.  Jim also serves as a board member of Greene County Chamber of Commerce, NorthEast Ga. Public Safety Training Center, as well as the Lake Oconee Area Builders Association.  Jim lives in Madison with his wife, Ellen and their four children, Carolyn (18), Mary Cate (16), Davis (14) and Amanda (12) who attend Morgan County Middle and High School.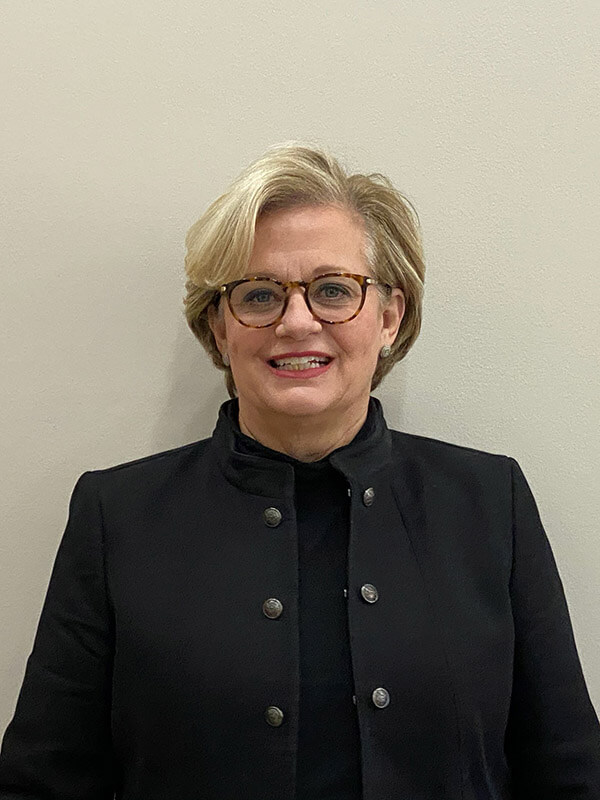 ASSOCIATE DIRECTOR (2021 & 2022)
Cindy has been working in the construction business in the Lake Oconee area since 1994.  She started by building homes in the area for many years and has been with Pella Window and Door for the past 18 years.  She has worked with architects, builders, designers, and homeowners helping everyone achieve their goals of a beautiful home.  As Cindy says, no house is too big or too small, they are all masterpieces and deserve a fabulous view!  Most of the past 18 years have been spent working with the Builders Association on various committees.  Cindy works with Megan Cooper, who has much experience in construction herself, in the Pella Showroom.
A graduate of the University of Georgia, Cindy's early years were spent working as a buyer of children's apparel for Kmart Corporation and traveling and working in Asia and New York City.  After 16 years, she moved back to Georgia in 1993 with her family.  She lives with her husband, Rick, in Morgan County and loves to garden.  Her down time is spent in the DAR working on community projects, working on family genealogy, and studying history.  She has 2 grown daughters Taylor and Mackenzie, who are both married and live in Atlanta.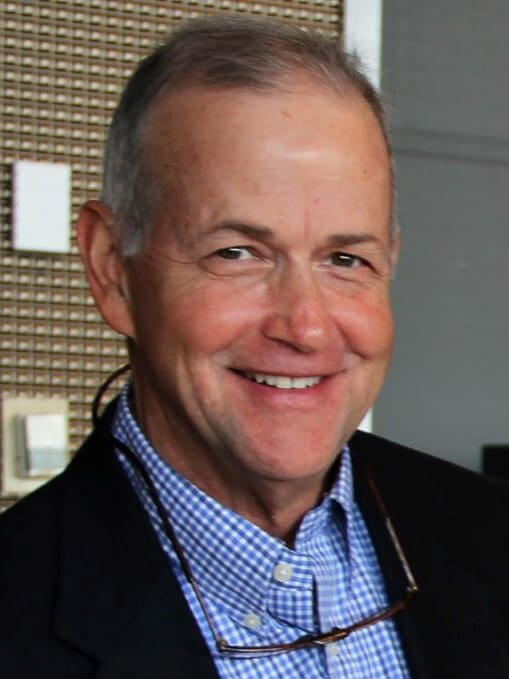 REGULATORY/GOVERNMENT AFFAIRS (LOCAL AND HBAG)
Daniel A. Jones is a native of Greensboro, GA, and has been designing and building homes and commercial buildings around Lake Oconee since the lake was formed.  A graduate of the University of Georgia, with a degree in Landscape Architecture, Daniel moved back to the lake area in 1980 after working as a land planner and landscape contractor on Hilton Head Island.  Daniel is a registered Landscape Architect and also holds a license as a Residential and Light Commercial builder.  He is a past-president of the LOABA and has received Remodel Builder of the Year awards from this association for 2009 and 2010.  He has also served as president of the Greene County Chamber of Commerce.
Daniel and his wife Martha have four children and nine grandchildren.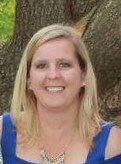 MEMBERSHIP CHAIRMAN
CHARITABLE CONTRIBUTIONS CHAIRMAN
Christy Kimbrough is with Oconee Comfort Insulation has been in the construction industry for more than 20 years.   She has been an active member of the Builders Association for many years including serving as Association Vice President as well as the following committees Membership, Blood Drive, Charitable Contributions, The Big Event and Golf Tournament committees.  She was recognized as the Associate of the Year for the LOABA for 2009.  Christy and her husband Robert are lifelong residents of Greene County.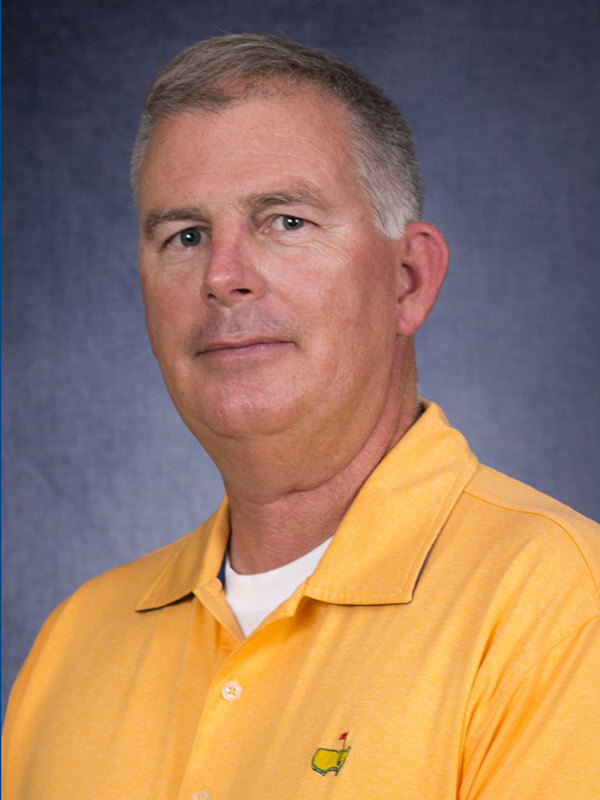 BPAC TRUSTEE
Alan Deariso was reared in McDuffie County (Thomson), GA and is a 1989 graduate of Georgia Tech. He is Vice-President of Fowler-Flemister Concrete, where he spends most of his time focused on quality control and making sure customers get a product that meets their needs. He is a past chairman of the Georgia Ready-Mixed Concrete Association. He is married to the lovely and gracious Diane Hooper Deariso of Inverness, FL. They have two grown children, Foster and Jesse. Alan enjoys a good maduro paired with a fine pale ale, reading, music, and long walks on the beach.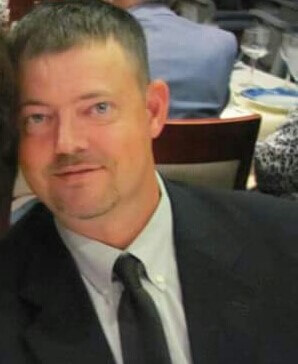 EDUCATION DIRECTOR
Chuck is the Building Official for Greene County which encompasses the responsibility of building inspections, erosion control, development inspections, code enforcement, zoning and the Fire Marshall. He has spent his entire career in the construction industry. His previous employment was with Rockdale County as a Building Inspector III.
Chuck holds multiple ICC and BOAG certifications along with multiple levels of erosion control certifications. In addition, he has certifications with OSHA, MSHA and in code enforcement.
Chuck feels that his number one priority is to confirm that new and existing buildings are safe for the builders and end-users. Since federal and local codes along with zoning laws are so complex, education of the builders and home/land owners along with providing corrective advice, are a major focus in his job. In this ever-changing environment, he strives to stay on top of the changes by attending regulation update conferences and taking continuing education courses.
Chuck and his wife Kathy live in Mansfield. They have two children and six grandchildren. They enjoy spending time with the family, traveling and camping. He is an active member in the community and holds offices in multiple charitable organizations.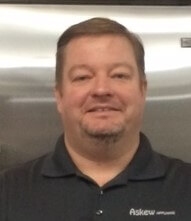 LAKE VEGAS CHAIRMAN
Tim is the son of Doug and Jackie Askew.  A lifetime resident of Greene County, Tim has been closely associated with Askew Appliance his entire life.  Mr. Doug opened the business in 1972 with a vision of high-end appliances for the luxury home market and dedicated service after the sale.
After graduating from Oconee County High School in 1994, Tim became a full-time employee of the family business.  He started in the service department where he became a certified repair/install technician for Viking, Sub-Zero Wolf, JennAir, and several other major brands.
In 1997 Tim moved from the service department to Sales. Since that time Tim has attended numerous trade shows and training seminars for all the major appliance brands.
After almost 30 years in the business, Mr. Doug relinquished the business to Tim in 2001 making Askew Appliance a second generation family business.  Tim has continued to run the business with a reputation for unsurpassed customer satisfaction, personable sales and dependable post-sales service that is known throughout the lake area.
Tim lives in Greensboro with his wife, Tracy.  She is a graduate of Georgia State University with a BA in Psychology and an Associates of Applied Science in Diagnostic Medical Sonography from Athens Technical College.  Tracy works as a stenographer for Putnam General Hospital.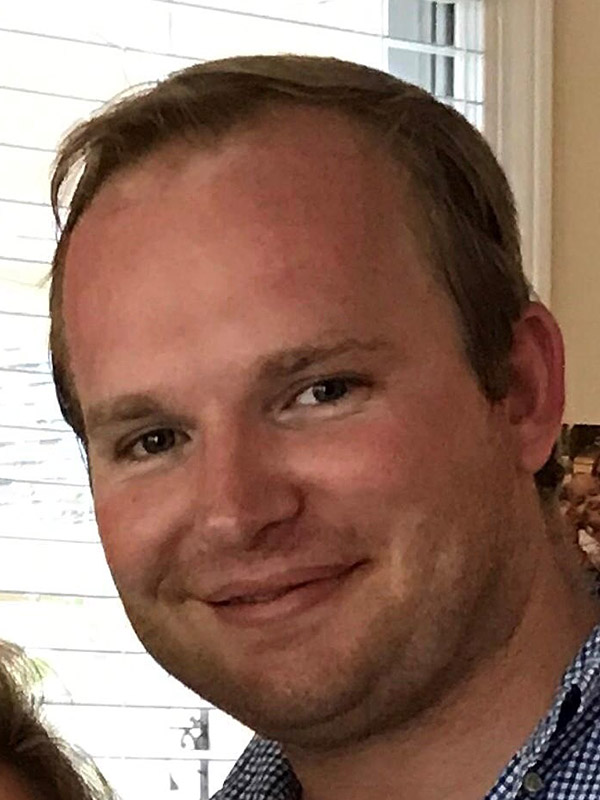 LAKE VEGAS CHAIRMAN
After having lived in the Lake Area during his high school years, Bart returned with his wife Stefi in 2016 from Costa Rica. Since then, his family has grown to include two children Mark and Nikkie.
Bart graduated from Cornell University with a degree in Applied Economics and Management. He is the founder and owner of Juturna Water, a service company that provides innovative solutions in water filtration for residential, commercial, and industrial clientele. With operations in Central America and the USA, Juturna has grown its customer base to include many of the multinational pharmaceutical, hospitality, and manufacturing companies we know today.
Upon his return to the Lake and seeing the need for residential filtration alternatives, Bart opened a local office for Juturna Water. Focused 100% on the customer, Juturna has been able to work with many of the local home owners and builders to provide solutions and resolve ongoing water quality concerns.
Bart and his family are excited to be part of the community and look forward to contributing to its ongoing success for many years to come.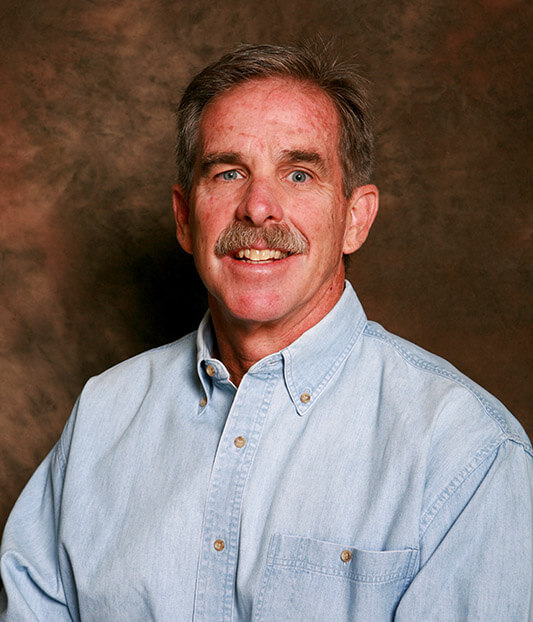 GOLF TOURNAMENT
Rick Buechler has been building custom homes for over 35 years.
He began his building career in Columbus, Ohio, where, for 15 years, he was General Manager and Senior Executive Vice President of a homebuilding company.  He was involved in the development, marketing, construction and sales of custom homes in 32 communities throughout central Ohio, building over 7000 homes during this time.
This experience led Rick, along with his wife Kim, to start Rick Buechler Custom Homes at Lake Oconee.  They are celebrating their 21st year here at the lake. Together, they have built over 300 homes within Reynolds Plantation and share a commitment to build the best – in quality, craftsmanship and style.
Rick is looking forward to his involvement on the board of the Lake Oconee Area Builder's Association and believes that the association is an excellent partner for education, communication and networking for all in the building industry around Lake Oconee.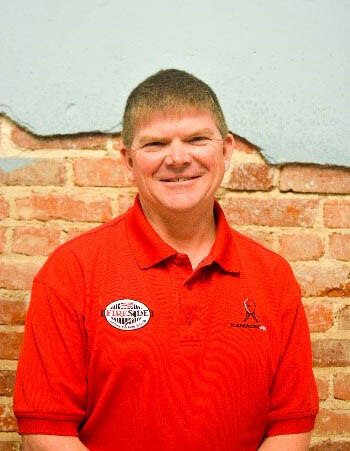 SPORTING CLAY
Greig has been in the Outdoor Cooking business since 2007 and an enthusiast for over 20 years.  He has established himself as an expert in the safe construction, installation and appliances for the outside of the home.  Greig and his business Fireside Outdoor Kitchens have extensive experience with gas logs, fire pits, outdoor fireplaces, outdoor kitchens, and all outdoor appliances.  His retail store in Augusta, GA displays multiple outdoor kitchens, gas logs, outdoor heaters and all the most popular cooking tools along with stand alone grills.  They offer cooking classes which always strive to offer the customer betters ways to use what they already own and a strong desire for people to walk away with new ideas and knowledge they can use to enjoy the outdoor cooking experience even more.  Fireside Outdoor Kitchens design, sell and build outdoor kitchens enjoying a strong working relationship with builders that desire access to a larger product line and CAD services for these projects.
Greig and his wife Katherine "Kat" have enjoyed the Lake Oconee area since 2007 and have recently made Lake Oconee their full time home.  They have one daughter in college and one son attending the Nathanael Greene Academy.
Having been a member of the Lake Oconee Area Builder's Association for several years Greig wanted to become a more involved member looking to meet people in the area and expand his network of friends and customers and work to see the association become an even bigger success.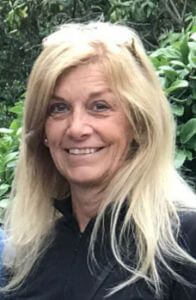 WORKFORCE DEVELOPMENT
Stephanie is with Metro Water Filter in Homebuilder Sales and has been in the construction industry for 16 years. She began her career in construction with her Dad, Dick Kreusch, a custom home builder at Lake Oconee.  Stephanie spent 8 of those years on the construction side and she is in her 8th year with Metro Water Filter.  She has been involved with the Builders Association all of those years, serving as Vice President and President along with leading or assisting many committees of the association.
Stephanie volunteers at Atlas Ministry and has served as a CASA.  Her new challenge of Work Development for LOABA and helping students discover a career path is a special area for her.  She is looking forward to once again serving on the Board of Directors.
Stephanie and Mike live in Watkinsville and have a daughter, Abby, and grandson, Brayden.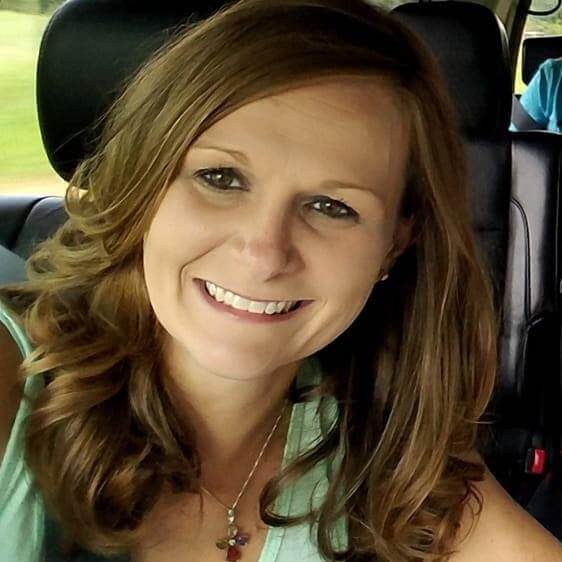 BLOOD DRIVE CHAIRMAN
Wendy Daniel has been employed by LOABA since April 2006. Wendy and her husband Derrick reside in Greene County with their children Delaney, Abby, Hayden and Ellie. Wendy holds a Bachelor of Science Degree in Business Management with a Minor in Marketing from Georgia College & State University. As the EO, her main objective is to provide value to every member of LOABA through promoting, supporting, and educating members.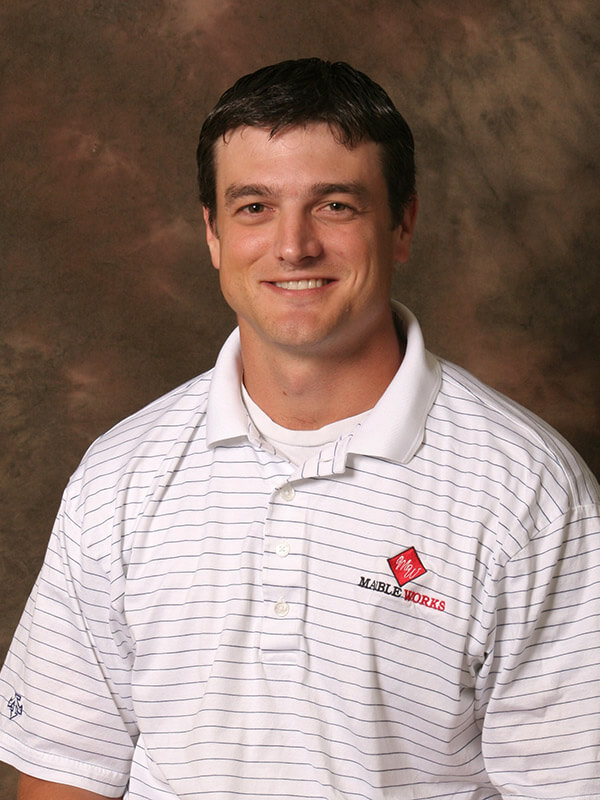 FRAN FAXON FOUNDATION CHAIRMAN
Brett is the Vice President of Marble Works.  The company was founded and owned by his father, Larry Mauldin in June 1990.  Brett has worked his way up through the ranks since age 11.  He is married to Candice Mauldin.  He attended high school locally, graduating from Gatewood. He later received a degree in Business Administration from Lee University in Cleveland, TN, where he proudly served as the captain of the Rugby Football Club.
Marble Works joined the association in November 1990.  Brett became a second-generation associate board member, following in his father's footsteps.  He has three amazing children that are his greatest accomplishments.